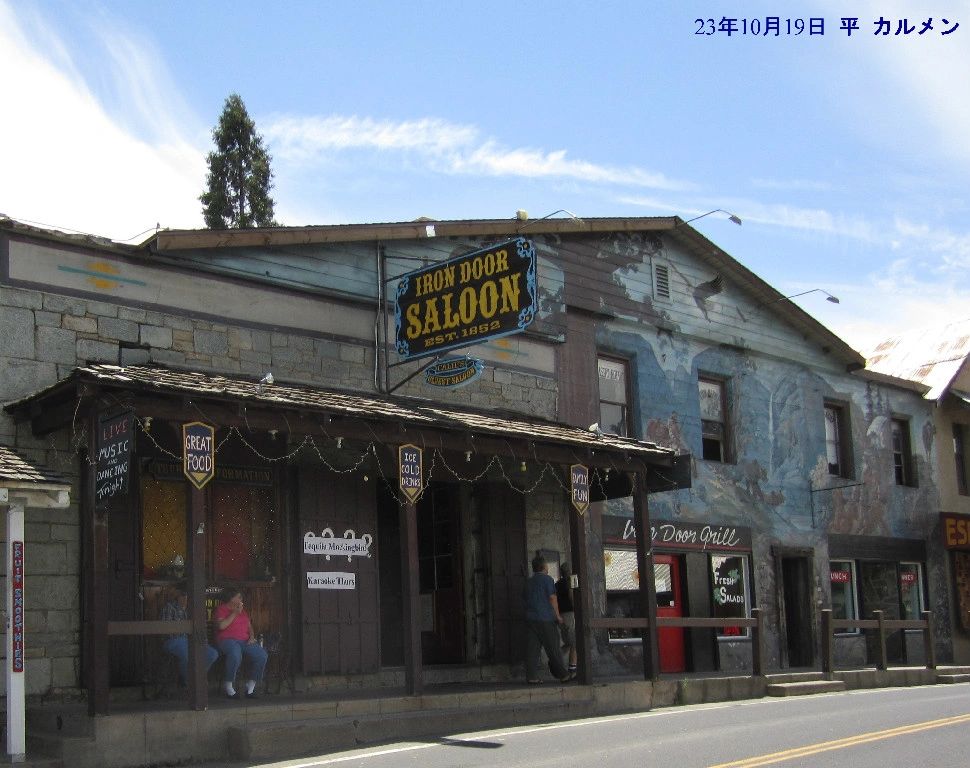 Iron Door
http://www.iron-door-saloon.com/

The Historic Iron Door Saloon, near Yosemite National Park, was built in the California Gold Country sometime before 1852. It was first called the "Granite Store", perhaps because the front and back walls are made of solid granite blocks. The sidewalls are made of "shist" rock and mortar and the roof consists of three feet of sod, covered by tin.
James Tannahill was the first owner of the store that would become the Iron Door Saloon and served the Groveland community as the first Postmaster from 1863 to 1880, running the post office in the store.